anticrocpoule.fr
EURL TOULET
Solar automatic chicken coop doors
All our automatic doors are designed and manufactured in France, in the Jura.
Current shipping time: 1 business day


Video : Automatic solar door for poultry house La Coquette
EURL TOULET is a French company created in 2006. So many years in which we have worked to bring satisfaction to our customers, first thanks to our printed circuits, then a little later with our automatic chicken coop doors. Our buyer-first approach has enabled us to sell more than 5,200 automatic chicken coop closers!
We now have certified customer reviews.
By clicking on the image above, you will have access to all our customer reviews.
We are members and we apply the "MADE IN JURA – FRANCE" charter since the summer of 2019.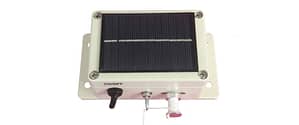 COCK-A-DOODLE DOO !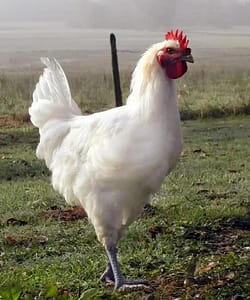 The manufacturing workshop for automatic solar doors for anticrocpoule chicken coops is located in Courlaoux (39570) in Bresse Jura. Domain of the Appellation d'Origine Contrôlée of the famous Bresse chicken in the colors Blue White Red.
chickendebresse.fr
Latest improvements on our automatic chicken coop doors:
Possibility to set the opening and closing time according to sunrise and sunset times.
LIPO battery (same technology as in smartphones).
All hardware is now stainless steel.
No heavy or dangerous metals in the assemblies.
A new, more efficient touch key.
An even more resistant braid (resists more than 68kg).
A new printed circuit even less energy-intensive (resists 2 months without sun).
The battery recharges even when the solar cell is in the shade!
Motor torque control for added safety.
Thank you to all our customers!
Today, April 28, 2022, we have delivered our ten thousandth order in almost 16 years of existence!
In order to survive, we had to change our business from printed circuit boards for electronics to automatic chicken doors, including automotive housings and ratings cards.
The company continues to innovate and implement new projects. Sometimes it is a success, sometimes a failure, but we persevere.
We have been fortunate to always have nice and understanding customers.
So, I write it again: Thank you all.